Shopping for a bathing suit can bring even the most confident woman to tears, so just imagine how that experience is magnified when shopping for swimwear after breast cancer. No matter what your body type, shopping for a bathing suits has to be one of the most frustrating experiences — right up there with shopping for jeans. As a breast cancer survivor, my body is not what is once was and nothing quite fit like it used to. My breast have been removed and expanders now reside where those soft lumps once perched. In addition to my missing breasts, I am sporting long scars that stretch diagonally across each chest wall and my armpits are now deep caverns where breast tissue used to fill. As summer approached, my itsy bitsy bikinis lay taunting me from my closet drawer. Coming to terms with my new body has been hard enough, I just didn't feel comfortable climbing into one of those bikinis just yet. So, what would I wear!? I refused to avoid all the water fun that summer brings and I wanted something that would still make me feel like the fun, confident 28 year old I am. So, I dragged my butt to the stores and began the hunt for swimsuits that would help me find some semblance of body confidence during this awkward time.
Anything with underwire or "cups" was out because my chest no longer has a shape that will fill out a cup and the underwire digs into my scars and sensitive chest wall. My slowly swelling expanders were having none of those perfectly formed shapely tops and needed a soft stretchy surrounding instead. So, I turned my attention to one-piece suits with halters and no forced chest shapes. Anything to take the attention away from my awkward side/top boob and lots of ruching to disguise my chemo 10 (a cousin of the freshman 15). I am happy to report that I have been very successful on this hunt and I wanted to share this knowledge with my fellow survivor in the same boat.
Check out these survivor-friendly suits and let me know which styles work for you!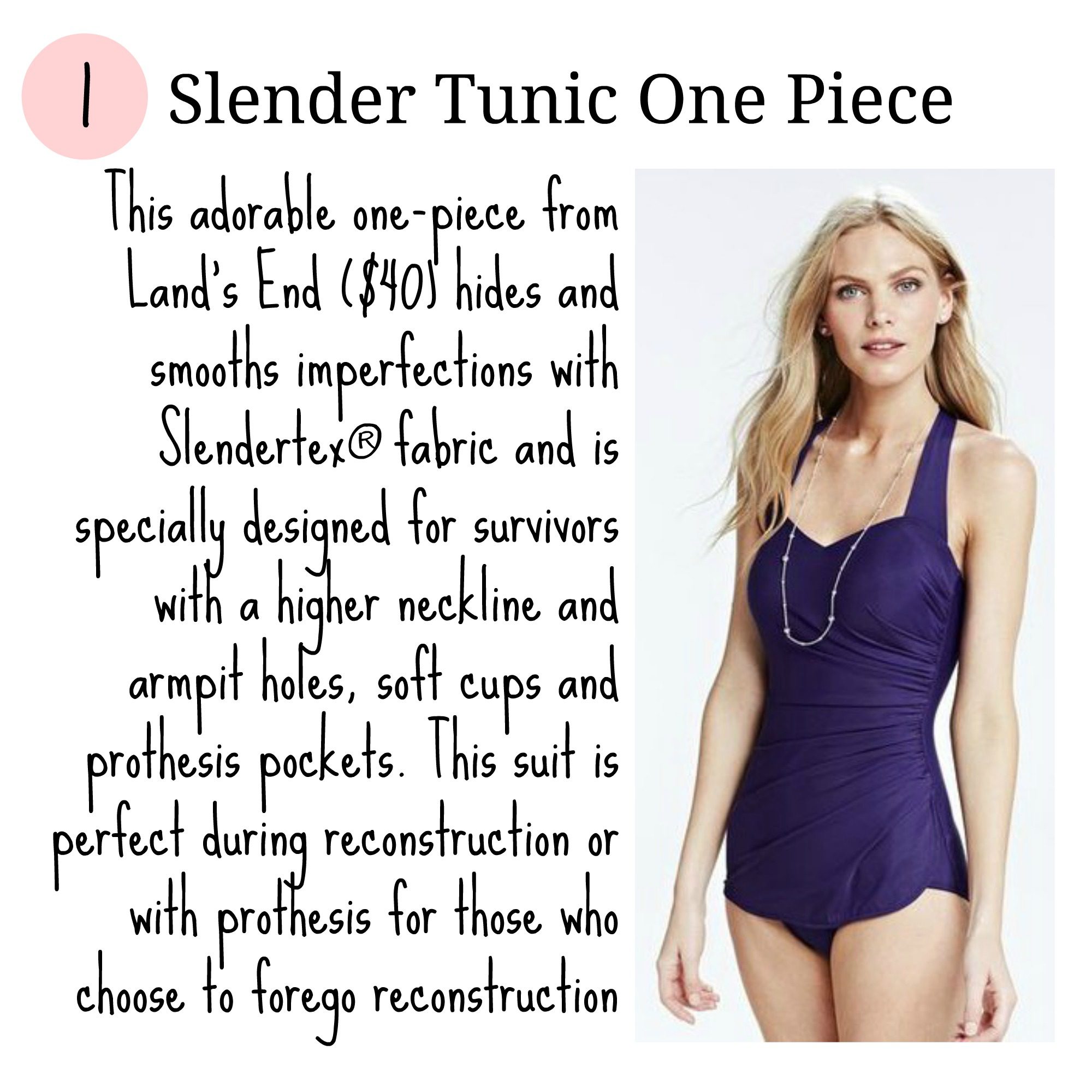 Find it here!